The Chasing Tail Card Game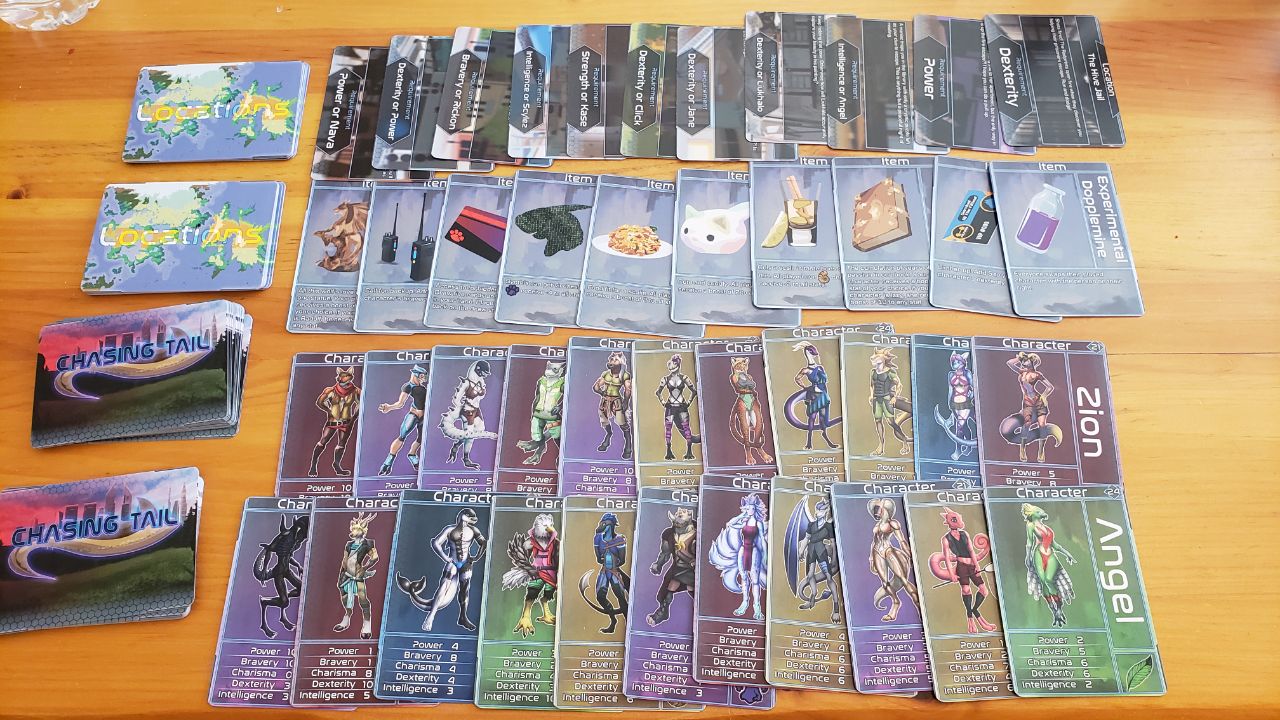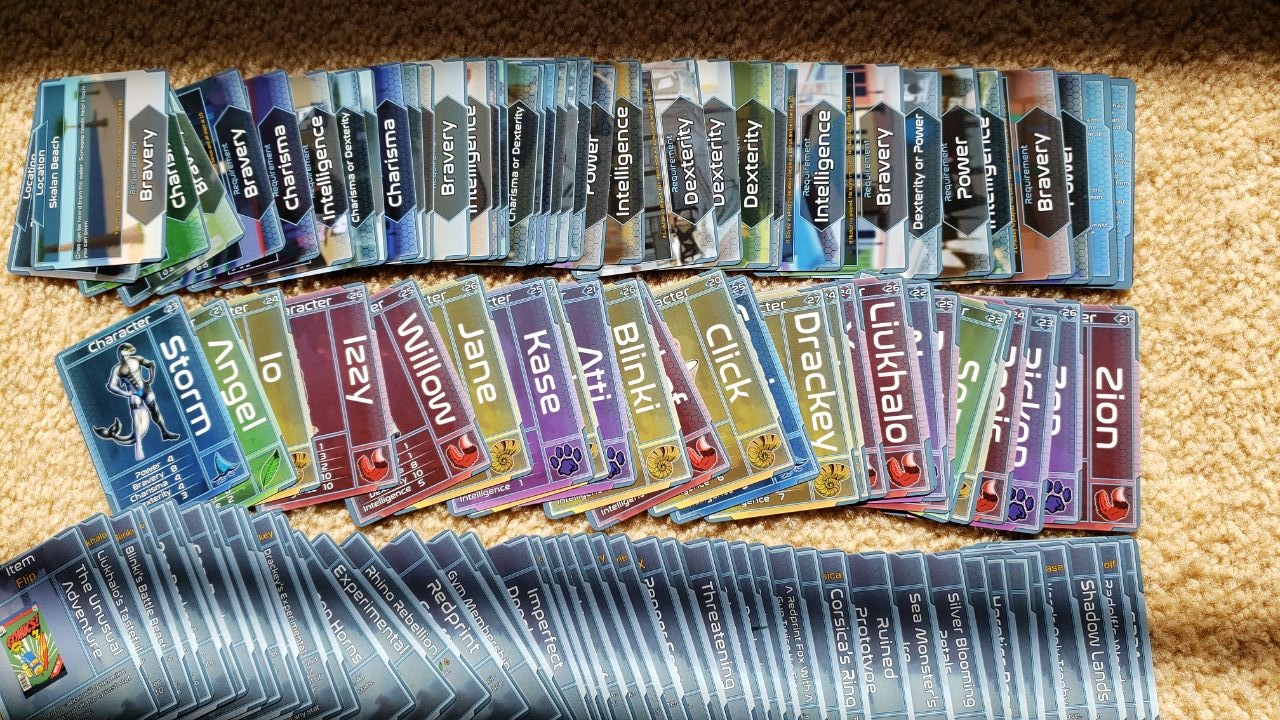 The Chasing Tail Card Game
This is the Chasing Tail Card Game! A card game based on none other than the visual novel Chasing Tail! It contains many characters, locations, and items from the visual novel, and puts them together in a small package to create a game with some big fun. The game is meant for 2 - 8 players, and can be played in short or long segments. Each player will be dealt a hand that contains characters and items from the game. A location card is drawn and put in the middle of the play area. This location card displays a location from the visual novel, and a problem that needs satisfying. The players will use their characters and items to try and satisfy this location's problem. The one who does it best, wins that location. Whoever can resolve the most
locations wins the game!



A physical version is available for sale, and you can try out a free digital version on tabletop simulator!

Find it on tabletop simulator here!