The Chasing Tail Interactive Novel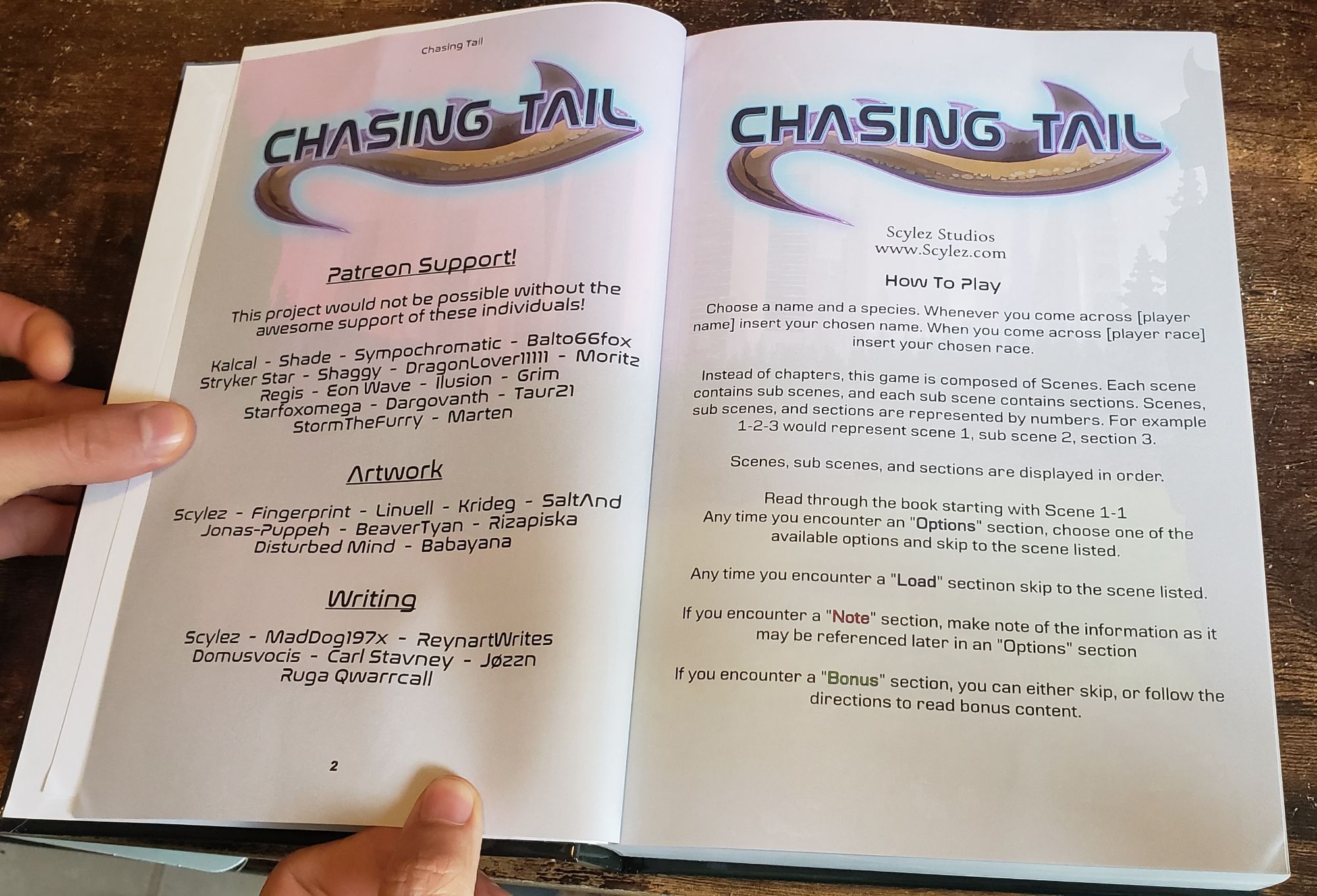 The furry interactive novel!
Looking for a story with multiple path's, endings, and tons of content to enjoy? Look no further! The entire visual novel of Chasing Tail has been converted into a book format!
This massive 749 hardcover paged book is full of the furry action and drama that can be found in the Chasing Tail visual novel, however it's in book format! Take it on the go, in the car, in the woods, or just at home by the fire and read through the story. Every page has a background representing the corresponding backdrop of that scene in the visual novel. Many pages have character sprites representing who is talking. And of course there are many branching paths, options, and different ways to read the book! The book is hardcover, 7x10, and 749 pages long. It includes all scenes in the visual novel, including the bonus scenes, erotic scenes, mini scenes, and all the artwork to go along with it.